Laura Y. Cabrera, PhD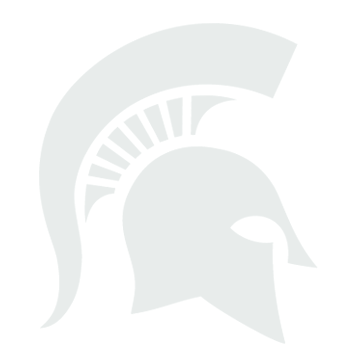 Assistant Professor of Neuroethics
Center for Ethics and Humanities in the Life Sciences
Department of Translational Neuroscience
Michigan State University College of Human Medicine
East Fee Hall, Room C211
965 Wilson Road, East Lansing
Phone: 517.355.7553
Biography
Laura Y. Cabrera received her undergraduate training in electrical and communication engineering at the Instituto Tecnológico de Estudios Superiores de Monterrey (ITESM) in Mexico City, her MA in Applied Ethics from Linköping University in Sweden, and her PhD in Applied Ethics from Charles Sturt University in Australia. She did her postdoctoral training at University of Basel and at the University of British Columbia, where she focused on neuroethical issues around neuroenhancement, environmental neuroethics and Alzheimer disease. Dr. Cabrera joined the faculty as an Assistant Professor in the Center for Ethics and Humanities in the Life Sciences and the Department of Translational Neuroscience at the Michigan State University College of Human Medicine campus in East Lansing, MI in 2015. Her research focuses on ethical and policy implications of neuroscience and neurotechnology developments and uses.
---
Education
| | | | |
| --- | --- | --- | --- |
| Institution | Field of Study | Degree Earned | Year |
| Instituto Tecnológico de Estudios Superiores de Monterrey, (Mexico City) | Electrical and Communication Engineering  | B.Eng. | 2005 |
| Linköping University (Sweden) | Nanoethics  | MA | 2007 |
| Charles Sturt University | Nanoethcis and Neuroethics  | PhD | 2012 |
---
Research Interests
Dr. Cabrera's interests focus on the ethical and societal implications of neurotechnology and neuroscientific advances. She has been working on projects that explore the media coverage and the attitudes of the general public toward pharmacological and neuromodulation interventions for the treatment of psychiatric disorders. She has also worked on the public perceptions toward the use of different modalities of neuromodifiers for enhancement purposes, as well as their normative implications.
Her current work also focuses on Latinos' views about Alzheimer's disease, as well as the timing of deep brain stimulation in Parkinson's disease.
---
Current Research Projects
Ethical Concerns PEIs
Funded by the NIH BRAIN Initiative
September 2018 - August 2022
Dr. Cabrera will lead an effort to identify the nature and frequency of ethical concerns, beliefs, and attitudes about four types of psychiatric electroceutical interventions (PEIs) among three key stakeholders groups: psychiatrists, patients, and healthy members of the public, including caregivers.
During the first year of the project, the team will interview psychiatrists, patients and members of the broader public. This qualitative data, along with research already conducted by the team and by other scholars, will guide the team in developing and administering a survey to national samples of psychiatrists, patients, caregivers, and the general public. The survey will contain questions to help the team determine how certain technological characteristics of PEIs (e.g., specificity, adjustability, risk/benefit ratio, and invasiveness) shape ethical concerns, beliefs, and attitudes among the different stakeholders.
The team will then classify and compare their quantitative and qualitative data across stakeholder groups and evaluate the ethical weight of the identified concerns and use its results to develop a comparative analytic map of ethical and social policy challenges to the broader implementation of PEIs in practice.
The significance of this work lies in anticipating potential future policy challenges in ways that will both effectively safeguard sustained ethical PEI development and translation, and benefit individuals affected by mental health disorders.
Latinos Perceptions about AD
Funded by the National Institute on Aging
September 2018 - June 2020
---