David G. Morgan, PhD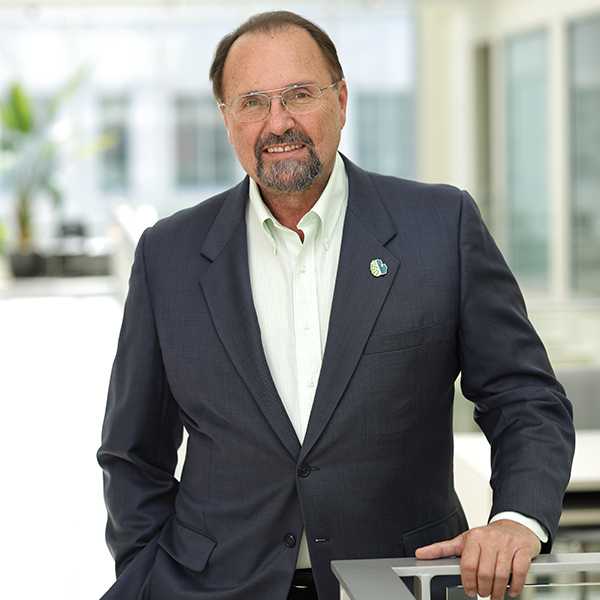 MSU Research Foundation Professor of Translational Neuroscience
Department of Translational Neuroscience
Michigan State University College of Human Medicine
Grand Rapids Research Center
400 Monroe Ave NW, Grand Rapids, MI 49503
Phone: 616.234.2846
Fax: 616.234.0991
Biography
His doctoral research at Northwestern University was with Aryeh Routtenberg where he investigated the neurochemistry of memory, resulting in a Science publication. Dr. Morgan's postdoctoral studies addressed aging-related changes in rodent and human brain in the laboratory of Caleb "Tuck" Finch.  Morgan became a faculty member at the University of Southern California in 1986 where his research projects focused on astrocytes and microglia in aged brain, including Alzheimer's tissues. Dr. Morgan moved to the University of South Florida (USF) in 1992, where he was involved in generating the APP+PS1 transgenic mouse model of amyloid deposition as a tool to screen treatments for Alzheimer's disease. The Morgan Lab was the first to show that immunotherapy against the amyloid peptide rescued the memory deficits in APP mouse models, published in Nature. In 2009 Morgan became CEO/Executive Director of the Byrd Alzheimer's Institute at USF where he developed programs in Community-Based Memory Screening, the multispecialty Center for Memory C.A.R.E., and established a mobile clinical trials unit to promote clinical research participation at retirement centers. In 2017 he relocated to Michigan State University in Grand Rapids. He is presently an MSU Research Foundation Professor and Director of the College of Human Medicine Alzheimer's Alliance.  Dr. Morgan has over 200 peer-reviewed publications and has been continuously funded through NIH since 1989.  Morgan served for 6 years on the Program Committee for the Alzheimer's Association International Conference, the last 3 years as Chairperson.
---
Education
| | | | |
| --- | --- | --- | --- |
| Institution | Field of Study | Degree Earned | Year |
| Northwestern University, Evanston, IL  | Philosophy | B.A. | 1974 |
| Northwestern University, Evanston, IL  | Neuroscience | M.S. | 1978 |
| Northwestern University, Evanston, IL  | Neuroscience | Ph.D. | 1981 |
| University of Southern California, Los Angeles CA | Aging Sciences | PostDoc | 1984 |
---
Research Interests
Dr. Morgan's research interests are aging and brain function, focusing on developing and testing treatments for Alzheimer's dementia. A major therapeutic approach for his team is modifying innate immune system activity to slow or prevent neurodegeneration. Towards this end the Morgan lab has used immunotherapy and gene therapy approaches. In the community, Morgan has started a clinical research program through the
Alzheimer's Alliance
. Community Based Memory Screening is training volunteers to provide free memory evaluations for older adults in their neighborhoods. The Alliance is also recruiting older adults into the NIH supported clinical trial, "Preventing Alzheimer's with Cognitive Training (PACT)". This study is testing the hypothesis that some types of computer games may delay or prevent cognitive impairment in normal older adults. More information at
Alzheimer's Alliance
.
---
Technical Expertise
Animal Models of Alzheimer's Disease
Learning and Memory in Mice
Neurochemistry
Quantitative Immunohistochemistry
ELISA Assays of Neural Proteins
Biomarkers for Alzheimer's Disease
Clinical Trial Design in Alzheimer's Disease
Memory Screening in Older Adults
---