Philip B. Gorelick, MD, MPH, FACP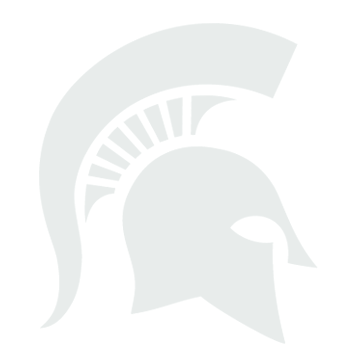 Professor of Translational Neuroscience
Medical Director of the Hauenstein Neuroscience Center, Saint Mary's Health Care
Department of Translational Neuroscience
Michigan State University College of Human Medicine
Biography
Dr. Philip B. Gorelick is the Medical Director of the Hauenstein Neuroscience Center, Saint Mary's Health Care, Grand Rapids, MI (February 6, 2012-present), Professor, Translational Neuroscience, Michigan State University College of Human Medicine, and previously was the John S. Garvin Professor and Head, Department of Neurology and Rehabilitation, University of Illinois College of Medicine at Chicago (2003-Jan. 2012) and Jannotta Presidential Professor in the Department or Neurosciences, Rush University.  
Dr. Gorelick has numerous publications in the areas of stroke prevention and risk factor identification, vascular dementia, and stroke in African Americans. He received continuous funding from the US National Institute of Health (NIH) from1987-2005 and led two important NIH initiatives, The African American Antiplatelet Stroke Prevention Study, a recurrent stroke prevention clinical trial, and Risk Markers for Dementia after Stroke, an advanced imaging study to determine epidemiologic and MRI markers for vascular dementia and vascular cognitive impairment. Dr. Gorelick has served as an advisor to the NINDS/NIH, Center for Medicare and Medicaid Services, and US FDA. He is Editor-in-Chief Emeritus of Neuroepidemiology; a member of the Editorial Board of Stroke; a recipient of the National Stroke Association (NSA) Visionary in Practice Society Award 2000, the William Feinberg Excellence in Clinical Stroke Award 2004, the Golden Apple and AOA Teacher of the Year Awards; past Chair of the NSA Stroke Prevention Advisory Board and a past member of the Board of Directors of the Midwest Affiliate of the American Heart Association; and a recipient of a Good Housekeeping Citation for one of the top US stroke physicians. Also, Dr. Gorelick has been awarded the Gainey Lectureship at Mayo Clinic in 2005 and the Henry Barnett Lectureship in Canada in 2005, and has been the Chair of the International Stroke Conference of the American Heart Association; a member of the American Stroke Association Stroke Advisory Board; and a member of the National Stroke Association Board of Directors. Finally, Dr. Gorelick is lead editor of Hankey's Clinical Neurology (2nd Edition, 2014, CRC Press), Co-Editor of Cerebral Small Vessel Disease (2014, Cambridge University Press), one of the Editors of the upcoming edition of Warlow's Stroke, and serves as the lead investigator at Mercy Health Hauenstein Neurosciences for the NIH/NINDS StrokeNet satellite site for stroke clinical trials.
Read a Mlive.com article about the appointment of Dr. Gorelick as medical director of Mercy Health Hauenstein Neurosciences.
Read a Grand Rapids Business Journal article about the Saint Mary's Health Care Vampire Bat Saliva Study featuring Dr. Gorelick.
Click here for Dr. Gorelick's Pub Med Publications
---